We regularly publish articles about user-research-led innovation, generative research, creative problem-solving, innovation leadership and systems thinking. 
Interested in getting these articles delivered straight to your inbox? Subscribe to our newsletter, What's NEXT?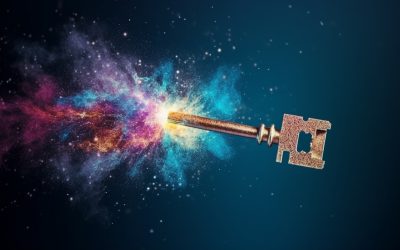 You are the product manager's product manager. You are smart and effective and crush problems daily. You hit your numbers. You get shit done! But now leadership adds to the pressure, "we need an innovation that is going to make our customers [investors, clients, shareholders, board members - fill in the blank] sit up." The reason might be slumping sales, competition, customer feedback or ChatGPT. Again, fill in the blank. Regardless of the cause, you now have another plate to spin.  So, what...
read more
Positive Turbulence Podcast
The Positive Turbulence Podcast is about innovation, creativity, leadership, and change. It is a product of AMI and is co-hosted by Karyn Zuidinga, NextWAVE Innovation founder and lead digital innovation strategist. Subscribe in all the usual places (Apple, Google, Spotify, etc.). 
Step into the extraordinary world of The Positive Turbulence Podcast as we embark on a curious expedition to the outskirts of innovation. Join us as we dive deep into the minds of the fearless turbulators, those remarkable individuals transforming the world with their beautiful tales of positive change.
This podcast is for you if you crave inspiration and seek a fresh perspective on making a difference. Uncover the untold stories of our remarkable guests, who have fearlessly challenged the status quo and blazed new trails to create a brighter tomorrow.
But that's not all! At positiveturbulence.com, you'll discover a treasure-trove of resources waiting for you to explore. Immerse yourself in the thought-provoking episodes, get to know our incredible guests, and delve into our handpicked collection of mind-expanding books.
The world is waiting to be transformed, and you hold the key to unlocking its boundless potential. Don't miss out on this unique journey of discovery! Head over to positiveturbulence.com now and ignite your passion for positive change.